🐥 gm hatchlings!!
Today's guide will be covering the Avalanche network, and how to setup and bridge your Ethereum (ETH) over to AVAX - the network's native coin used for transactions on the network!
Setting up your wallet and bridging (converting one network's currency to another) can be daunting, but fear not! Grab a desktop/laptop, a snack, and follow our bushy tail down the rabbithole: we shall guide you! 🐇🕳
Be sure to check out the prerequisite tutorials to get setup first
Before diving in, lets learn a little more about the Avalanche network, and why it exists!
🤔 What is Avalanche (AVAX)?
Avalanche is blockchain platform that focuses on blazing fast transaction speeds, super low transaction fees, and being eco-friendly by being able to process thousands of transactions per second!
For comparison, transacting on the Ethereum blockchain can be costly, and the network can only process around 15-45 transactions per second.
Avalanche, and many other Layer 2 networks work to lower transaction fees and drastically increase the number of transactions that can be made per second making it cheaper and faster to use!
🐇🕳 To dive deeper and learn more about the difference between Layer 1 and Layer 2 networks visit here!
🤩 Wow! How Do I Set Up My Wallet?
Purchasing AVAX lets you use it to transact on their network, and interact with the many decentralized apps (dapps) on Avalanche.
First make sure you have a MetaMask account, visit our tutorial here to help get set up!
Go into your MetaMask wallet and click the Ethereum Mainnet dropdown button at the top to open the Network Menu

You can use this menu to switch between networks (Ethereum & Avalanche)

Click Add Network at the bottom
You will be prompted with this screen asking you enter a few details
To add Avalanche as a network, copy and paste the details below into the boxes or copy and paste them directly from Avalanche's website here.
Once you have copied and pasted the information into the boxes below click save to add the network.
🐇🕳 Alternatively, you can also visit chainlist.org, search for Avalanche Mainnet, and connect you wallet to automatically add it as a network!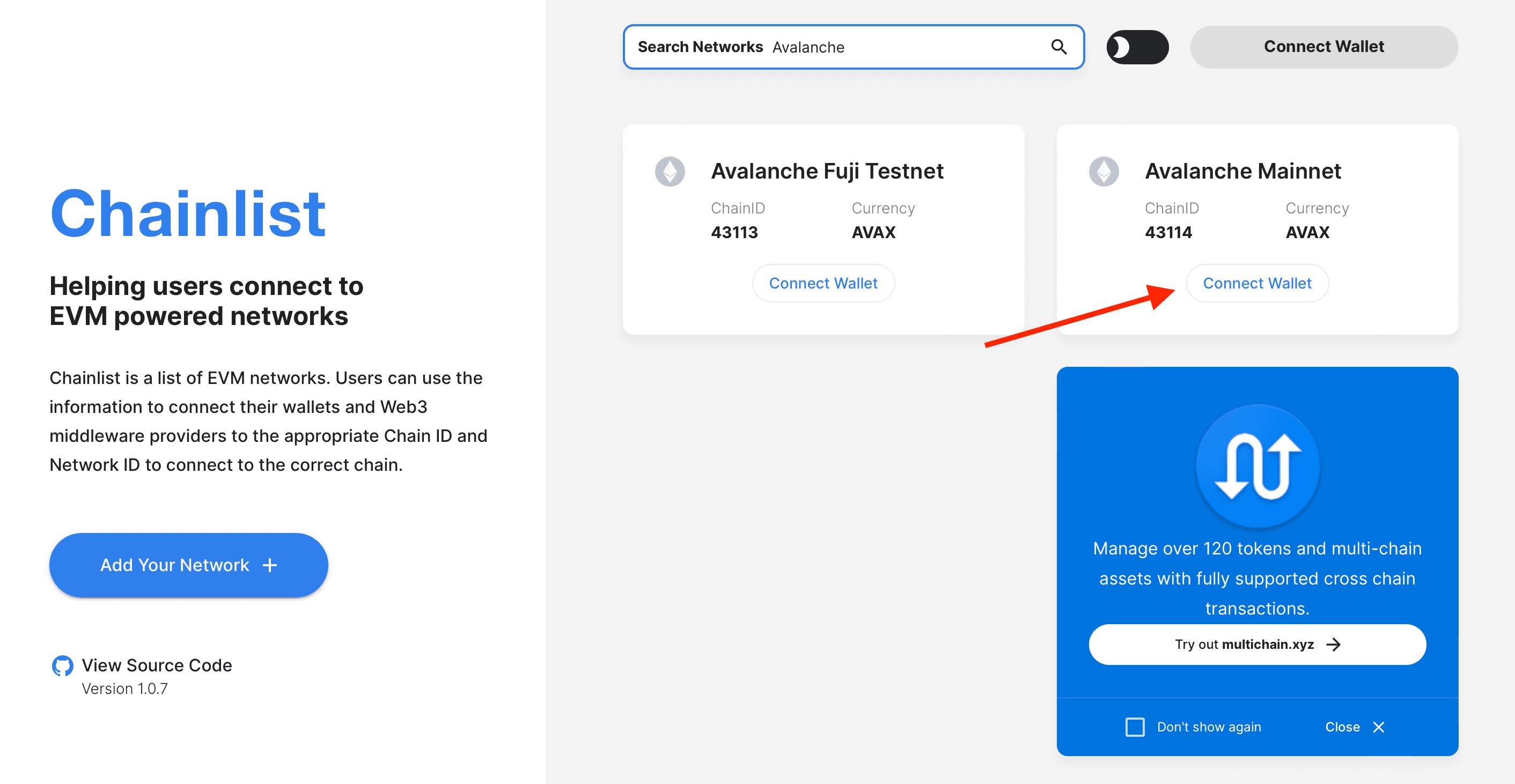 You should get a confirmation message in the bottom right of the MetaMask website, and you should now be able to switch to the Avalanche Network in the Network Menu.
🎊 Congratulations!! You have added the Avalanche Network to your wallet!
💃 Sweet! Now How do I get AVAX?
First things first, you want to make sure you have some Ethereum in your wallet
Next, we are going to want to wrap our ETH for wETH (a cross-platform token that represents ETH's value exactly)

🐇🕳 wETH (Wrapped Ethereum) is a ERC-20 token representing ETH 1:1 that allows for more functionality across platforms that handle ERC-20 tokens like Avalanche.

To read more about wETH, and why it exists visit their website here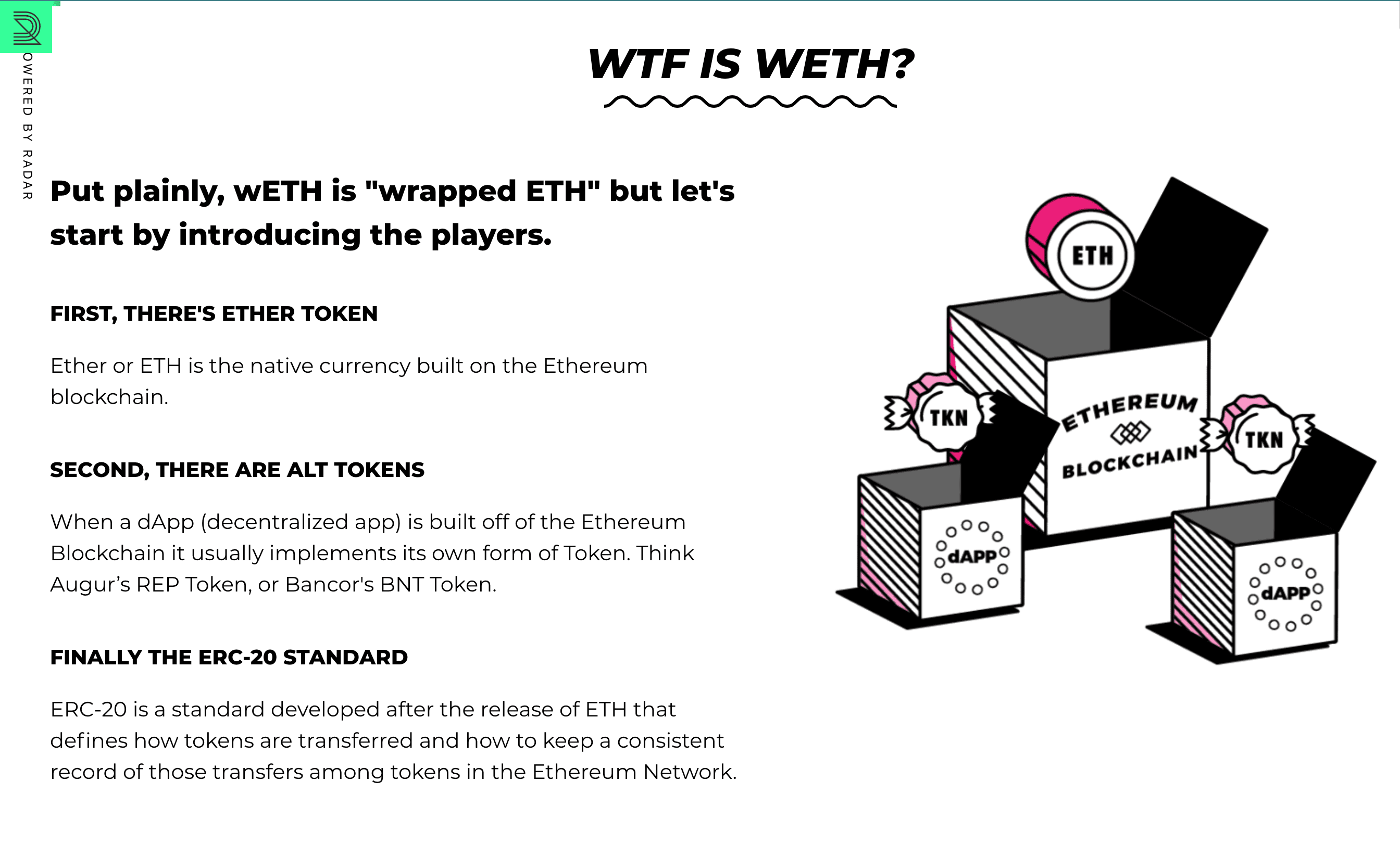 Go to your MetaMask wallet, and click the Swap button to the right
Under Swap to, click the dropdown and type wETH
Select WETH

Note*:* Make sure it says Verified on x number of sources. This means MetaMask has verified that the token you are swapping to is legit!

Enter the amount of ETH you would like to swap, and click Review Swap to open the confirmation menu
Click Swap to confirm

😎 Nice! You have wrapped ETH into wETH!
You should see your wETH balance under Assets!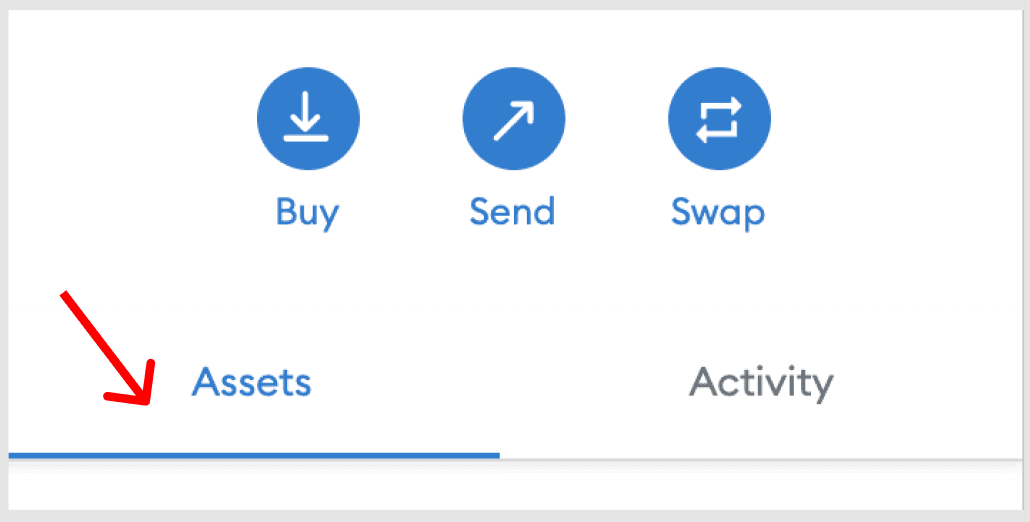 🌁 How to bridge wETH to AVAX
Okay, now that we have some wETH, it's time to bridge it into AVAX!
Visit https://bridge.avax.network/, the official Avalanche Bridge
Next, connect your MetaMask to the dapp
Once connected, click on the dropdown next to 1INCH
Type wETH and click WETH from the list (you should see your wETH balance)
Enter how much wETH you would like to bridge to AVAX and click Transfer

A Transaction Status screen will open, showing you the progress of your bridge
Note: The Ethereum transaction should take around 10-15 minutes, while the Avalanche transaction should only take a few seconds

To learn more, visit the official Avalanche Bridge FAQ page here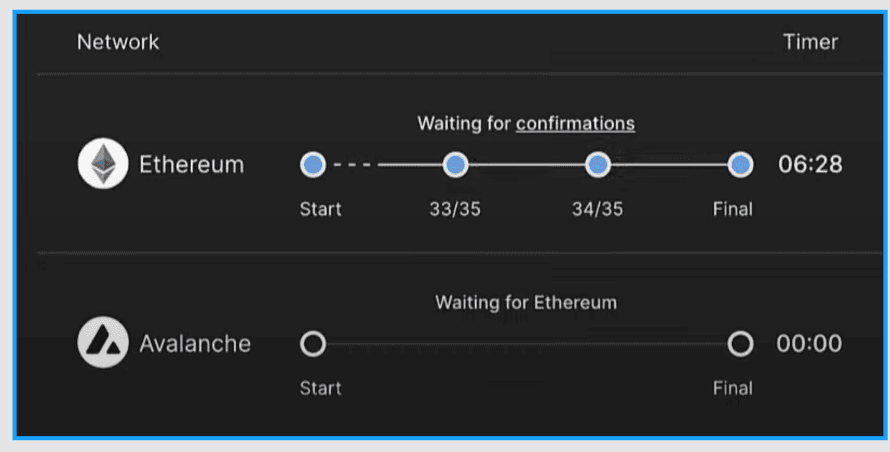 💃 Yay!! You have officially converted your ETH to AVAX!
You can now use it to interact with the Avalanche network and its various dapps!
To view your AVAX balance:
Go back to your MetaMask wallet
Click the Ethereum Mainnet dropdown to switch networks
You should see your AVAX balance!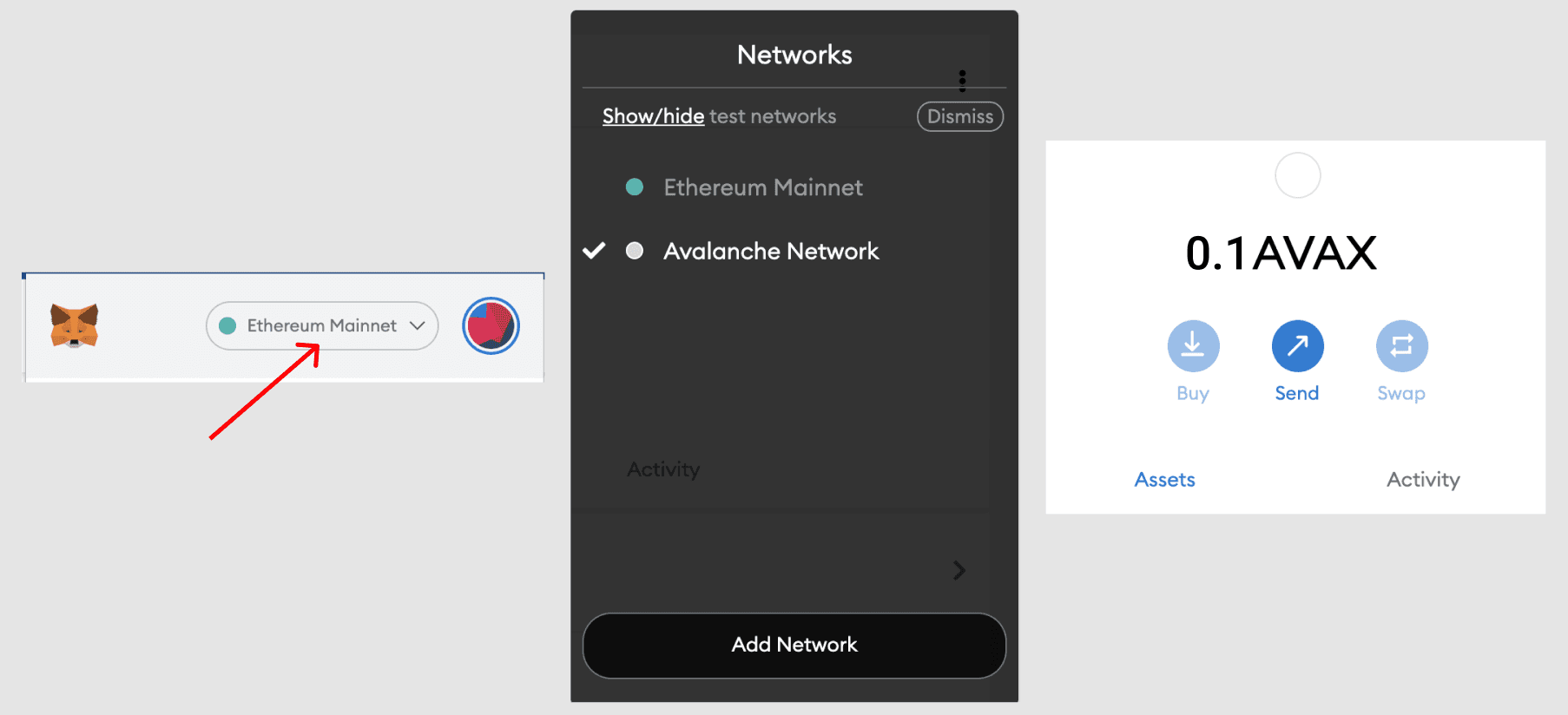 That's it folks!! I hope you enjoyed this guide down the Avalanche rabbithole!
Please be sure to check out our Mirror articles and follow us on Twitter for all things crypto and web3.
💕 Stay curious frens!